"I am passionate about us reading more and am therefore keen to find new channels that reach the young readers. The initiative is a big step forward that will simplify for book buyers and increase access to books "
Camilla Läckberg is one of the world's most popular crime authors. She debuted in 2003 with The Ice Princess and has since published another ten novels in the popular Fjällbacka Series. With her new suspense series about entrepreneur Faye Adelheim Camilla took yet another step in her authorship. Today her books have sold more than 35 million copies and can be read in over 60 countries. She has also written short stories, novellas, children's fiction, movie scripts and song lyrics.
CAmilla Läckberg / Henrik Fexeus
They have to understand the madness to be able to stop it
Intense excitement from the new author duO läckberg / fexeus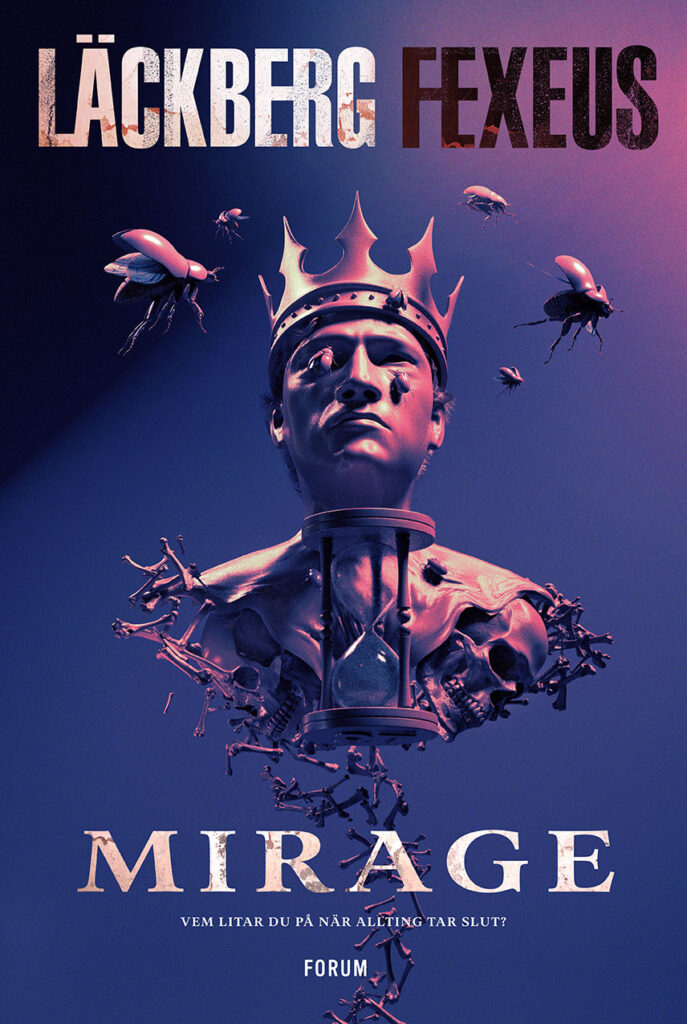 Together with author and Together with author and mentalist Henrik Fexeus Camilla has finalized their suspenseful crime trilogy. MIRAGE was published in 2023 and the series has been sold to over 30 territories.
 Läckberg debuted in 2003 with The Ice Princess, the first book in her bestselling Fjällbacka Series. Much later as she was expecting her third child the idea for a very special superhero came to her and poof, the series about Super-Charlie was born. In 2019 the author flexed her writing muscles once again with the deliciously sexy and suspenseful series about Faye. Book one in the series, The Golden Cage, became Sweden's most sold book that year and was a huge success internationally as well. Today Camilla Läckberg's books are read in over 60 countries all over the world.
Film and tv have always been a huge part in Camilla Läckberg's life. Her crime novels about Fjällbacka were dramatized in several different versions and rights for the Faye series were quickly sold to Hollywood. Soon though, interest turned to passion and in 2020 Läckberg started Bad Flamingo Studios, her very own production company together with her friends Alexander and Baker Karim. Their first film Glaciär, a riveting love drama set during a pandemic, premiered in the Nordic countries on April 30th 2021. Camilla Läckberg has also written the script for the popular soap Lyckoviken. The series debuted in 2020 and has already been renewed for a third and fourth season.
Aside from her authorship Läckberg has a strong commitment to non-profit organisations. For many years she has worked to make children's dreams come true through the organization My Special Day. Since 2012 Camilla Läckberg has also worked as an ambassador for The Swedish Childhood Cancer Fund where she has taken an active role in several fundraisers. She also donates a portion of her proceeds from the Super-Charlie Series.