EUROPE'S QUEEN OF CRIME FICTION
PUBLISHED IN MORE THAN 60 COUNTRIES
THE HOTTEST FEMALE WRITER IN SWEDEN
BOTH CHILLING AND THRILLING
THE QUEEN OF SWEDISH NOIR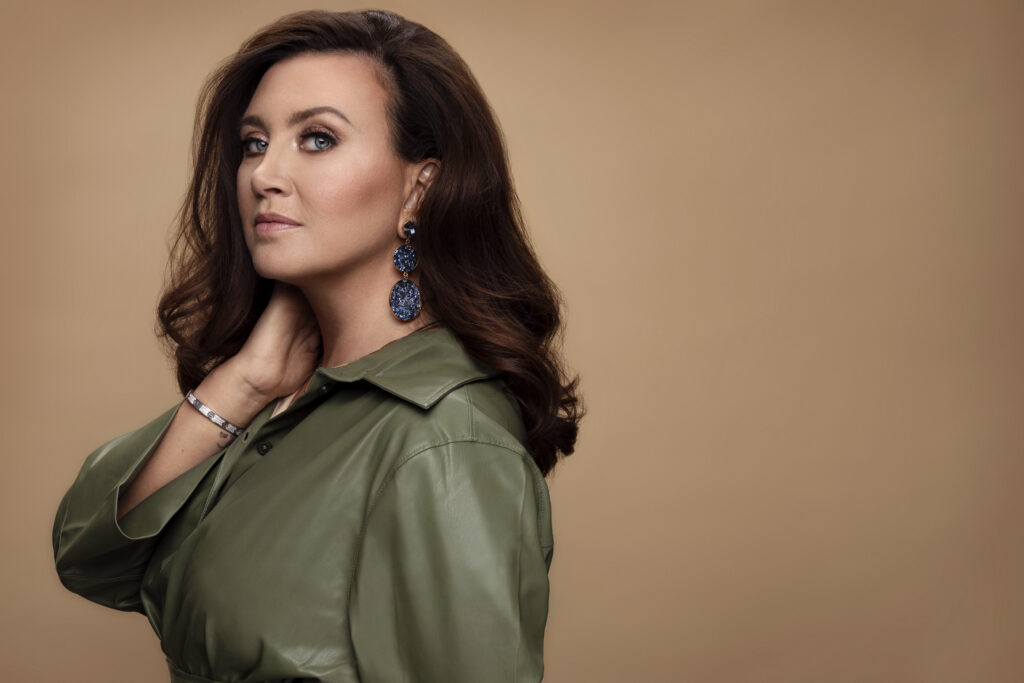 Camilla Läckberg is a world famous author who switched from a life as an economist to writing novels. She is now widely known as Europe's queen of crime fiction having written 10 books in her Fjällbacka Series, two books in the Faye's Revenge Series and 11 books about the loveable superhero Super-Charlie.
We start our story in Fjällbacka, a small fishing community situated on the outer coastline almost exactly in between Uddevalla and Strömstad. Camilla Läckberg was born here in 1974 and it was obvious from the start that she was a natural born storyteller. She wrote her first story at the age of five. Even back then it was clear that the young Camilla had a fascination for the darker sides of humanity. Her short story The Santa Claus was both riveting and bloodcurdling.
In spite of her storytelling ability Camilla chose a more traditional career. After finishing The Gothenburg School of Economics she moved to Stockholm and worked as a product manager for Telia and Fortum. But she never really loved working as an economist and her way out become a writers class that she was gifted by her mother, her brother and her husband at the time. In the class "Writing Crime" Camilla started writing on the story that was to become her debut novel The Ice Princess.
Parallellt med framgångarna på hemmaplan har Camillas böcker hittat läsare i allt fler länder utanför Sverige. Hon är en av världens mest lästa författare med fans i allt från Spanien, Frankrike, Danmark, Norge, Polen, England, Argentina och USA. Hittills har böckerna kommit ut i fler än 60 länder och sålt över 29 miljoner exemplar.
In 2019 Camilla Läckberg released The Golden Cage, the first book about businesswoman and entrepreneur Faye Adelheim. It would prove to be the start of a new global success for Läckberg and was quickly followed by bestselling sequel Silver Tears in 2020. Faye's adventures are now being read in more than 60 countries and have topped bestseller charts everywhere from Sweden to Argentina.
The Vincent & Mina Series
Finding the right partners in different projects has always been Camilla Läckberg's strength. That is why it was no surprise when she teamed up with her friend Henrik Fexeus to write a crime series together. The books will feature detective Mina Dabiri and mentalist Vincent Walder. They are the perfect blend of Fexeus' playful talent for complex puzzles and unexpected twists with Läckberg's infallible sense for interesting characters and suspenseful plots.
Since 2006 Camilla Läckberg has been Sweden's best selling author. A throne she has yet to abdicate. The year after the first adaptations of her crime series was successfully shown on Swedish Public Television, SVT Fjällbacka was once again on everybody's lips when the major venture The Fjällbacka Murders aired over Christmas 2012. Then in 2013 Läckberg's novel The Hidden Child went up as a feature film on the silver screen. Her Faye's Revenge Series is currently adapted for TV in Hollywood.
An international bestseller
Parallel to her growing Swedish success Camilla Läckberg's books started finding readers in more and more countries all over the world. Today she is one of the world's most read authors with fans in Spain, France, Denmark, Norway, Poland, The UK, Argentina, Mexico and The US to name a few. Her books have been published in more than 60 countries and are sold in over 35 million copies.
The children's book author
In 2011 a new character by the name of Super-Charlie showed up in Camilla Läckberg's universe. Since then 12 more books as well as one numbers book and one alphabet book about the funny little baby with extraordinary powers have been published. Super-Charlie and the Space Puppy will be published in fall 2021 However, Super-Charlie is not a character content with staying only in the literary world. He has also inspired two pop-songs, Super-Charlie and Fly With Me written by Camilla Läckberg and with music produced by Pelle Nylén. In the not too distant future Super-Charlie will also be flying in through a screen near you.
Camilla Läckberg is a passionate home cook, a hobby that she has translated into two cookbooks written in collaboration with her childhood friend Christian Hellberg. Hellberg is a celebrated chef and fellow Fjällbacka local.
It so happens that Camilla Läckberg is also a passionate entrepreneur. She is the co-owner of a jewlery company called Sahara Silver as well as partnering the healthcare company Hedda Care. The cooperation with Pelle Nylén for the Super-Charlie music has spawned a joint venture called One Spoon Music where they develop music, songs and jingles together. The company works with record studios, music publishers, production companies, radiostations, advertising and artists. Camilla also runs the production company Bad Flamingo Studios together with brothers Alexander and Baker Karim.
Aside from her authorship Camilla Läckberg is committed to helping several non-profit organisations. She has been working to make children's dreams come true through My Special Day and since 2012 Camilla has also been a proud ambassador for The Swedish Childhood Cancer Fund. Over the years she has been active in several fundraisers and she still donates money from the proceeds of every book in the Super-Charlie Series.
In 2012 Camilla Läckberg danced her way into the Swedish hearts when she took part in the Swedish version of Dancing With the Stars, where she came in fourth. Ever since, dancing has become a real passion and taking her as far as no 1 in severalPro/Am-competitions in the United States.
2021 – Winner of The Nextory Award best fiction
2019 – Sweden's most sold book (The Golden Cage)
2013 – Nominated for the Petrona Award, Crimefest in Bristol
2012 – Best dressed, Elle gala
2012 – Woman of the year, Expressen
2011 – Hick of the year, Tidningen Land
2011 – Europe's 6th bestselling author
2010 – Europe's 7th bestselling author
2009 – Chicest careerista of the year, Chic
2006 – Author of the year, SKTF
2006 – People's Choice Award, Rix FM and Bokia
2005 – Crime Novel of The Year Award (The Stonecutter)
The Swedish Childhood Cancer Fund
Camilla Läckberg has been an ambassador for The Swedish Childhood Cancer Fund since February 2012. It is an organisation close to her heart. As a mother of four one of her biggest fears is that one of her children would be diagnosed with cancer.
Camilla Läckberg has been active in many fundraisers for The Swedish Childhood Cancer Fund, even going so far as to auction off a dinner with herself as one of the guests.
The Swedish Childhood Cancer Fund currently finances 90% of the Swedish research in the field of childhood cancer.
Would you like to contribute to The Swedish Childhood Cancer Fund? Your gift can be deposited on PG: 90 20 90-0 or Bg: 902-0900. More information about the fund can be found on their website https://www.barncancerfonden.se/en/.
In 2019 Camilla Läckberg founded the production company Bad Flamingo Studios together with brother Alexander and Baker Karim. The idea for starting their own company came when Camilla Läckberg and Alexander Karim met on the reality show Stjärnorna på slottet (the Stars in the Castle). Collaborating with Alexander's brother Baker Karim was a given. With his many years as a director and his outspoken advocacy for diversity it was a match made in heaven.
The purpose with their company is first and foremost to be able to take control of the material they themselves create and have the power over their own productions. In the longer run they would like to offer other creators the same kind of power. With strategic thinking and new digital solutions Läckberg and the Karim brothers want to create new possibilities for more artists.
In 2021 Camilla Läckberg launched three ecological bag in box wines together with the Italian wine producer Poderi dal Nespoli from Emilia-Romagna in northern Italy. A journey that has taken one and a half years of friendship, passion and a shared view that wines are meant to be enjoyed. Dressed in Camilla's signature leopard print there are now three brand new box wines, one red, one white and a rosé, all perfect to enjoy over a good meal.